Committee
The present Blacket Association dates from 1970 (though it was preceded by local residents' associations in the Blacket area from the 19th century onwards). See the Association's Constitution for further details on its structure and composition. The committee take care of most of the day-to-day activities that are necessary in support of the Association's aims. Some of the key activities are:
Ongoing review of Weekly Planning Applications and responding to them where required
Responding to one off projects within the area; for example repairing the gate piers at the entrance to Blacket Avenue
Coordinating the Neighbourhood Watch Scheme
Organising volunteers to carry out planting, maintenance and development of the common areas of ground
Visiting new residents to make them aware of the Association
Liaising with external organisations, for example the Cockburn Association, other resident's associations and the Grange and Prestonfield Community Council
Arranging social events for residents, and the AGM
Maintaining and enhancing the website
Maintaining a contact list of residents
Commenting on wider Council policies that may impact on the Blacket area and it's conservation status
Keeping residents up-to-date with matters of interest via newsletters and emails.
Current Committee Members and their roles
| Position & Responsibility | Name | Contact |
| --- | --- | --- |
| Chair | Ian Chisholm | 11 Dryden Place |
| Treasurer | Anne Henderson | 4 Mayfield Terrace |
| Neighbourhood Watch Coordinator | Stanley Bird | 4 Dryden Place |
| Minutes Secretary | Fiona Courtney | 52 Blacket Place |
| Communications Coordinator | Pauline Platt | 27 Mayfield Terrace |
| Welfare & New Residents | Arlene Doherty | 56 Blacket Place |
| Planning Weekly & Blacket Working Party | Hugh Mackay | 42 Blacket Place |
| Planning | Richard Scothorne | 7 Alfred Place |
| Website & Contact List | Mhoraig Blair | Arthur Lodge |
Committee Meeting Minutes
See News & Events for details of the next Committee Meeting. Minutes from previous meetings are as follows:
Annual Reports & AGM Minutes
See News & Events for details of the next Annual General Meeting. Minutes and reports from previous years are as follows: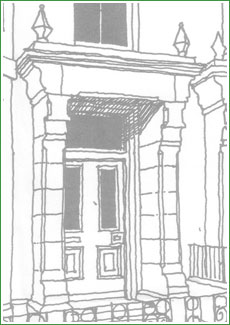 Please Contact Us if you would like any further information about the Committee.