The Blacket Association & Neighbourhood Watch
The present Blacket Association dates from 1970 (though it was preceded by local residents' associations in the Blacket area from the 19th century onwards). Its primary function is to help maintain the character and environment of the area for residents today and in the future. Its work is, for the most part, undertaken by volunteer committee members, elected at the Annual General Meeting. All residents of the 'five streets' within the Blacket Conservation Area are eligible for membership and are invited to make an annual payment of £5 to the Association to help defray its expenses. membership application form.
The Association arranges occasional social events, such as the usual Summer Open Gardens evening, and holds an Annual General Meeting to report on activities during the year, canvass opinions and issues from members, often with an invited speaker.
In practice, the Association's work falls into six main areas:
The Committee reviews all planning applications affecting the area and, where appropriate, discusses issues with the Local Authority. The Association encourages residents to inform the Committee when applying for planning permission, as it has been found this often saves time, money and misunderstandings.
The Committee liaises with appropriate authorities over traffic, parking and amenity matters.
The Association identifies opportunities for improvement to retain and enhance the special character of the area.
The Association runs the Blacket Neighbourhood Watch scheme - and the Neighbourhood Watch representative is a member of the Committee
The Association helps organise volunteers to maintain and enhance planting and maintenance of common areas within Blacket, and arranges occasional events for residents.
Periodic Newsletters are prepared for circulation to all members.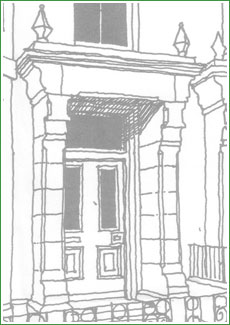 Additional Information